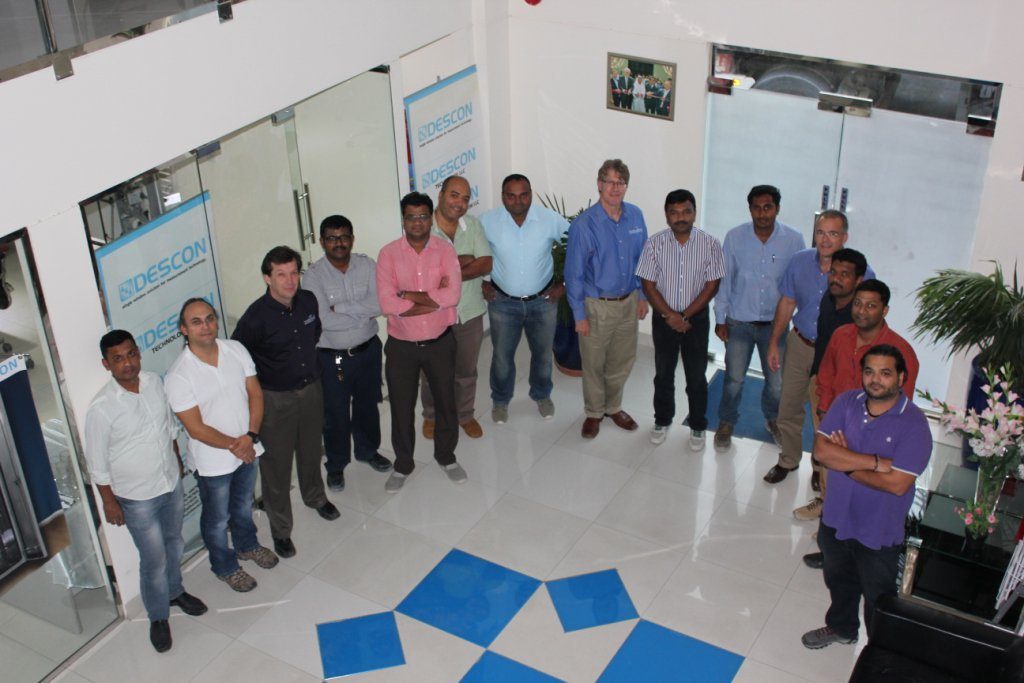 TRAINING by Turner Designs Hydrocarbon Instruments, Inc (USA).
Tuner Designs Hydrocarbon Instruments announced the 2015 Middle East Dealer Service and Sales Training to be held in United Arab Emirates.
The schedule for the training was as follows:
Sunday, November 8 through Tuesday, November 10 Service Training
Wednesday, November 11 Sales Training
The training was hosted by UAE dealer Descon Automation Control System LLC at their facility located at Al Qusais Industrial Area 4, Dubai.
Descon Automation Control System LLC
Engineering Centre / Service & Automation Division
Ware House – 1, 2 & 3, Industrial Area – 4, Al Qusais
PO Box 14675, Dubai, United Arab Emirates
Middle East Dealers extended very good response to the invitation for the training in Dubai during November 8 – 11, 2015. So far TDHI received confirmations that personnel from UAE, Qatar, Oman and Egypt confirmed on attending.
Mr.David Doting, TDHI (US) Chief Operating Officer, and Mr.Steven McDougall, Vice President of Operations of Benchmark Instrumentation and Analytical Services, (parent company of TDHI), also confirmed attending the training to talk and listen to distributors so that TDHI offices can better support the team efforts.