Another successful solution was offered for Factory Acceptance Tests at Descon Automation Control System LLC Dubai facilities for Control Panel on 16 May 2017.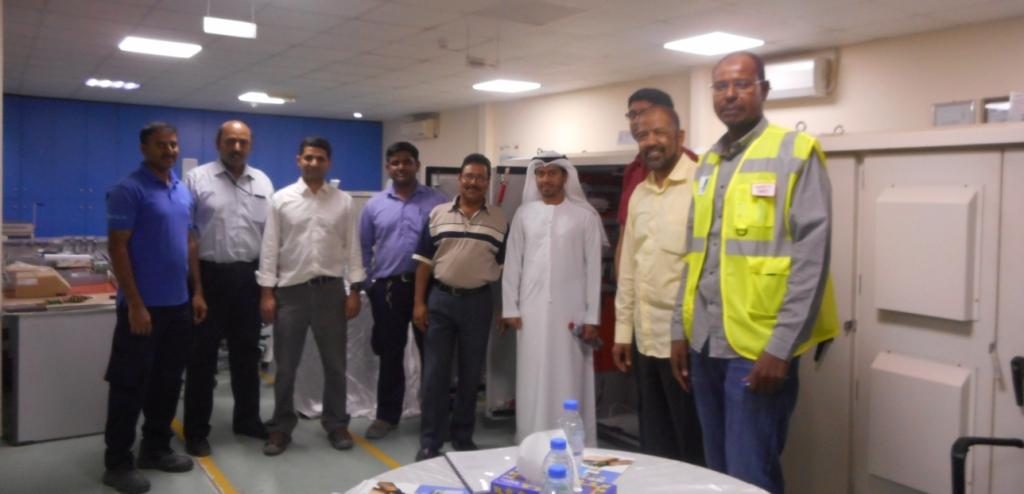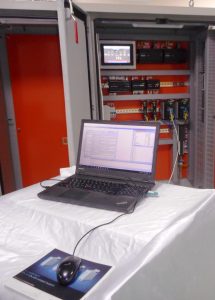 Interface point unit complete with IP54 GRP kiosk including tap, sink, 24 V DC UPS supply system (3 Hours back-up batter), sockets, hygrometer /thermostat, space heaters, panel lights, door operated switches, terminal blocks, MCBs racks, according to drawings & specifications.
MID size redundant programmable logic controller with 15″ human machine interface (Industrial HMI), power supply, communication module, with required I/O cards for interfacing with flow, pressure signals, valve status/command and other signals required as per the specification and to be mounted in interface point GRP metering panel (Kiosk).
A laptop PC based operation and configuration tool of latest specification loaded with programming software and HMI software for the mid size redundant PLC along with converter/adapter and cable as per specification
MDEC compliant data logger/RTU to be connected to the flow meter for transferring flow data to LDC with provision to connect to GSM modem
Descon Automation Control System LLC scope also included,
Supply & assembly of IP54 GRP kiosk of size 1300mm(H) x  800mm(W) x 400mm(D) assembled with,

Flow Transmitter (free issue)
Data-logger
GSM modem
Pulse splitter
DC-DC converter etc… with necessary electrical accessories such as terminal blocks

Configuration, testing and commissioning of mid sized redundant PLC system, operator interface touch HMI, interface/ communication equipment.