Factory Acceptance Tests for RTU System were concluded at Descon Automation Control System LLC facilities in Dubai today (23 April 2019).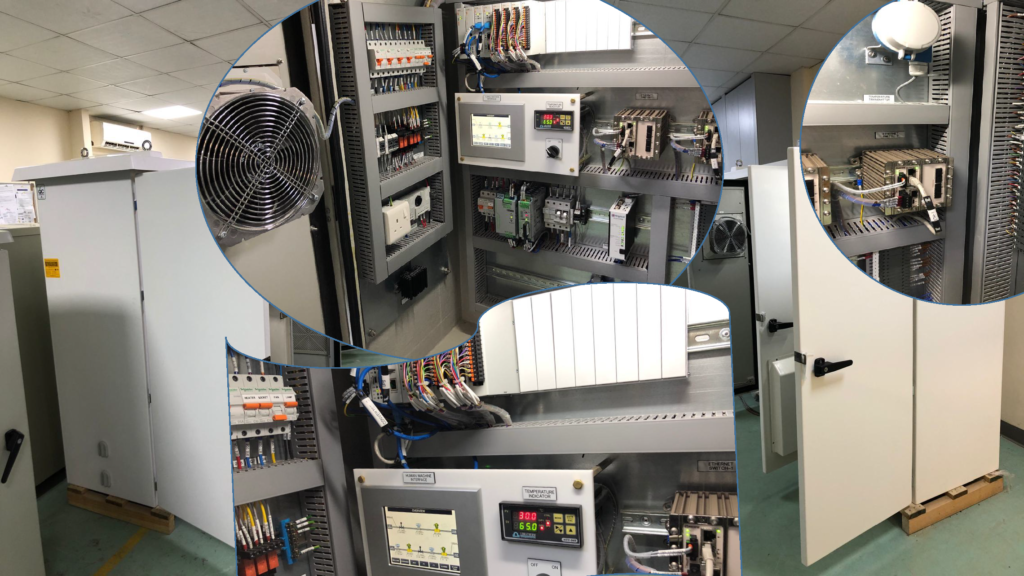 Scope of Descon Automation Control System LLC covered, Supply and install (relocation) new Remote Terminal Unit for monitoring potable water connection at Mohammed Bin Rashid Al Maktoum City District-1, Infrastructure.
Project Ref: DEWA RTU Panel (R706M) : 5Sets
MOHAMMED BIN RASHIED AL MAKTOUM CITY DISTRICT -1, RELOCATION OF DEWA EXISTING WATER LINE.
Deliverables included:
RTU Kiosk : GRP Enclosure
RTU : IDS GmbH / Germany
HMI : Phoenix Contact, Germany
Power Supply / UPS : Phoenix Contact, Germany
VRLA Battery : VISION (VRLA)
Site Services included:
Installation of controller, commissioning of field instruments (PTs), Cable installation, Glanding, terminations, etc of both RTU control panel and field (Flow meter, PT, Actuator Valve).
Solution Offering by Descon Automation Control System LLC:
Design, Engineering, Testing (Factory Acceptance Test) of RTU Panel.
Configuration, parameterisation of Endress+Hauser Flow Meters, E+H Pressure Transmitters, AUMA Actuator Valves and integration of signals into IDS750 RTU. RTU design and engineering involved industrial communication like PROFIBUS / Modbus and TCP (Ethernet).
Each of the RTU (out of 5sets) included
1 No RTU Panel,
1 Set Actuator Valve
1 Set Flow Transmitter
1 Set Pressure Transmitter
1 Set Temperature Transmitter etc..
---