IP:67 rated Transmitter Cabinet
Flow Transmitter with Battery Backup.
End User : DEWA
Intended installation : Outdoor
Transmitter Electronics: Endress+Hauser 
24V DC Power Supply Unit and VRLA Battery: SIEMENS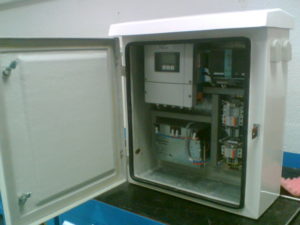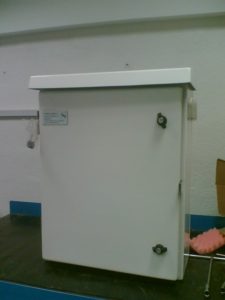 Electromagnetic Flow Meter sensor is installed on designated water pipeline.
Its Flow Transmitter is installed with proper accessibility and required ingress protection as per customer requirement.
These units were assembled at Descon Automation Control System LLC's assembly facilities in Dubai.
Equipment is already in operation at end user's premises.