RTU panels for DEWA projects undergo factory inspection at Descon Automation Control System LLC Dubai facilitates.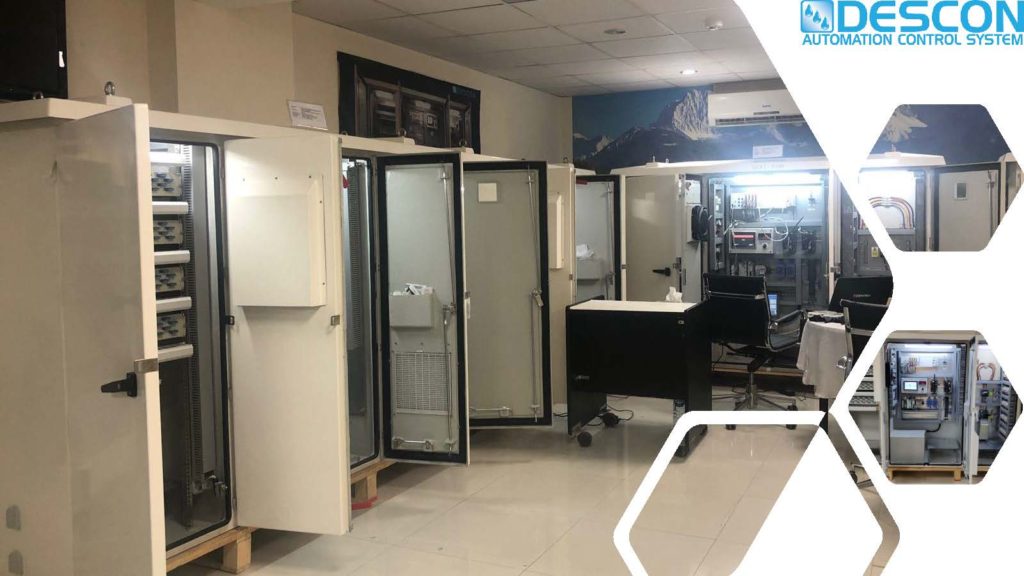 Project:
Supply, installation, testing and commissioning of Glass Reinforced Epoxy Water Transmission Pipelines and associated works at various locations in the Emriate of Dubai.
End User:
Dubai Electricity and Water Authority (DEWA)
Descon Automation Control System LLC' s scope of deliverables:
Glass reinforced plastic enclosure to accommodate,
Remote Terminal Unit (IDS Germany)
3 Phase Power Distribution
24V DC UPS Power Supply System with VRLA Battery backup
Flow, Pressure and Temperature Transmitters (DEWA approved brands)
Fiber Optic Network devices
Fieldbus communication equipment (Modbus / Profibus).
Completely assembled Remote Terminal Units have undergone Factory Acceptance Tests witnessed at state of the art facility of Descon Automation Control System LLC by contractor / client and end user before dispatch to their designated site locations.