Supply and Commissioning of OIW monitor in Abu Dhabi Emirate for most noteworthy End User.
Turner Designs Hydrocarbon Instruments, Inc. is the worldwide leader in the application of field portable, laboratory and on-line continuous process monitors for measuring and monitoring hydrocarbons in water and in the exclusive business of making laboratory, field portable and on-line instruments based in UV fluorescence technology.
We Descon Automation Control System LLC represent M/s.Turner Designs Inc (USA) range of Oil in water analyzer in United Arab Emirates. Our engineers who are trained at Turner Designs manufacturing facilities in the USA who would be able to support the customers for commissioning / services locally in the Middle East.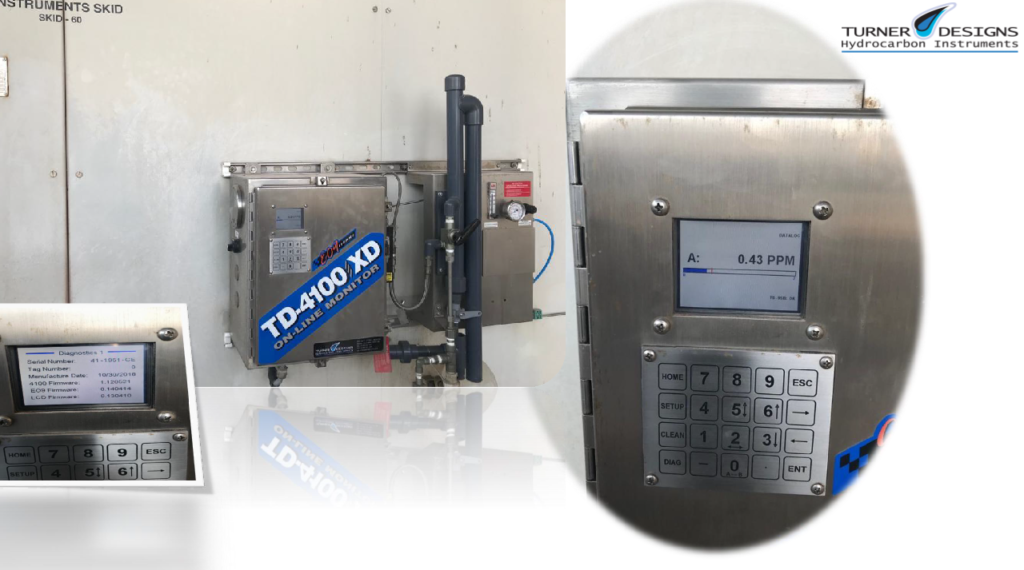 Equipment Supply scope included,
1 Set of TD-4100XD Oil in Water Monitor
General Purpose area
Wall mount
Gen I PVC Deaerator
E09 User Interface and Electronics Package
120/230 VAC, 50/60 Hz Power Supply
Optical Kit Tailored to application
Monel Wetted Parts
Ambient temp 0°C – 49°C
4-20mA Signal Output
CheckPOINT Solid Standard for quick field validation
HART or Modbus Communication Protocol (included)
Two Year Spare Kit (for TD-4100XD E09) – Optical System (included)
Certificate of Origin attested by Chamber of Commerce
Site Services included,
Assembly and supply of Sampling system accessories
1/2″ NPTM x 16 mm OD Reducer, CPVC G+F
63 mm ELBOW, CPVC G+F
63 mm Pipe, CPVC G+F
63 mm Clamp, Make: G+F/Equivalent
and installation as site and connection of inlet and outlet piping.
Subsequently the oil in water analyzer is now in service and the site team had done the calibration successfully.