Independent Level Alarm System Panel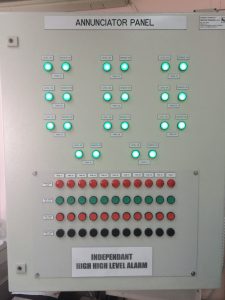 In order to meet the O&G safety requirements our customer decided to have Over Fill Alarm system for their tanks.
Scope under this project covered,
Upgrade of an equipment supplied earlier by Descon Automation Control System LLC.
Supply and install of

SIL3 (Safety & Integrity Level) rated protection relays.
Integration of existing alarm signals.
Improving the annunciation panel

Achieving the Industry standards

Individual Visual alarm for each tank.
Audible Signal for any alarm.
Provision to silence the audible alarm.
Individual alarm acknowledgment.
Facility to check / test the system condition.
Feature of Reset [upon normalization of system]
The system was re-designed and integrated by Descon Automation Control System LLC at site.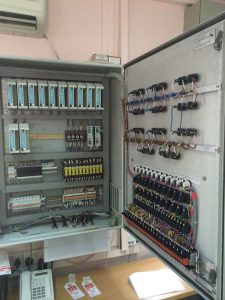 Customer based in Dubai.