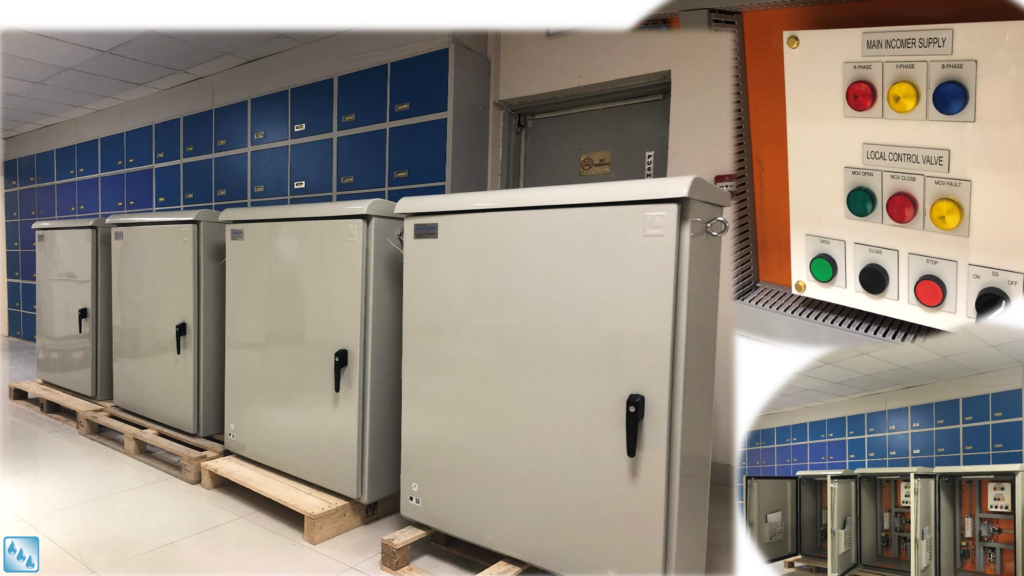 Contract No. D-107007
Construction of Recycled Water Main Line from Yas Island to Sadiyat Island
Team Descon Automation Control System LLC have successfully completed the assembly and integration of Motor Operated Valve control Panels for Abu Dhabi Sewerage Services Company (ADSSC).
Area of Application: Pipelines and MOV Chambers.
Material: MOV Local Control Panel
Control Panel manufacturer: Descon Technology LLC (ADEWA approved Non OEM Instrumentation Control Panel Manufacturer – a group company of Descon Automation Control System LLC)
Scope:
Design, assembly and supply of Motor Operated Valve (MOV) Local Control panels (14 Nos total).
Materials used are fully complying with ADSSC specifications and integrated as per client approvals.
Factory Acceptance Tests conducted at Descon Automation Control System LLC work shop in Dubai.
Successfully tested panels are packed and delivered to respective sites in Abu Dhabi Emirate.
Descon Automation Control System LLC field service team would carry out Site Installation, Site Acceptance Tests and commissioning of these panels. Demonstration and training for client staff upon SAT is part of this project.
Hardware Components:
GRP Enclosure : Lloyyds Composites, UAE
MCBs : Schneider Electric, Europe
Power Supply / UPS : Phoenix Contact, Germany
Terminals: Phoenix Contact
For more details: please contact info@desconllc.com