BULK METERING TELEMETRY SYSTEM
Scope of Descon Automation Control System LLC covered, Supply and install new meters for un-metered domestic water connections, connection pipeline replacements, meter replacements and modification works at different areas in Al Ain region.
Deliverables included:
GRP Panel – UAE
RTU Brodersen / Denmark
HMI Advantech
Power Supply / UPS: Phoenix Contact Germany
Ni Cd Battery : Saft / Europe
Site Services included:
Fixing of Control Valve tubing, Installation of controller,installation of Flow Transmitter, Cable pulling Glanding, terminations, etc of both Control Valve and Flow meter at 26 Bulk connections.
Solution Offering by Descon Automation Control System LLC:
The proposed solution was carefully designed with the functionality requirements of a Bulk Metering RTU in mind, and the fact that this will be part of a distribution network. Special feature were embedded in the solution based on Descon Automation Control System LLC long experience in UAE, these features assure seamless operation and optimal equipment protection against external disturbances.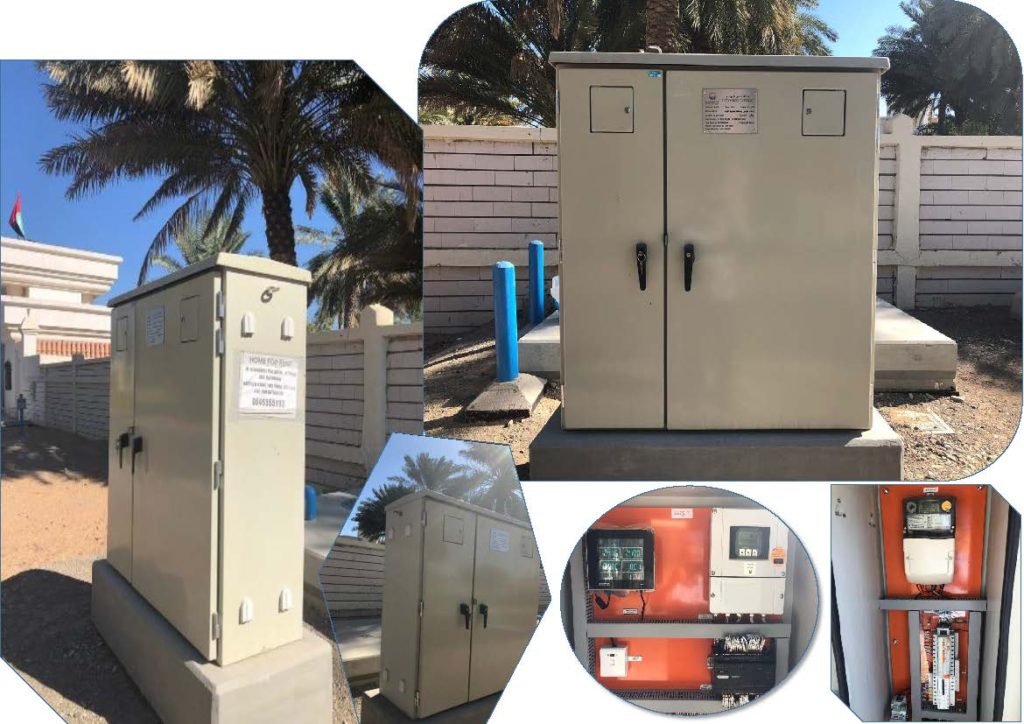 [Security issues and operational responsibilities were always a target for our designers.]
Descon Automation Control System LLC's solution covers customer's entire requirements and it is based on provided information along with our experience and the best engineering practice in the field of distribution network management.