Descon Automation Control System LLC integrated Solar Powered Bulk Metering Unit was commissioned.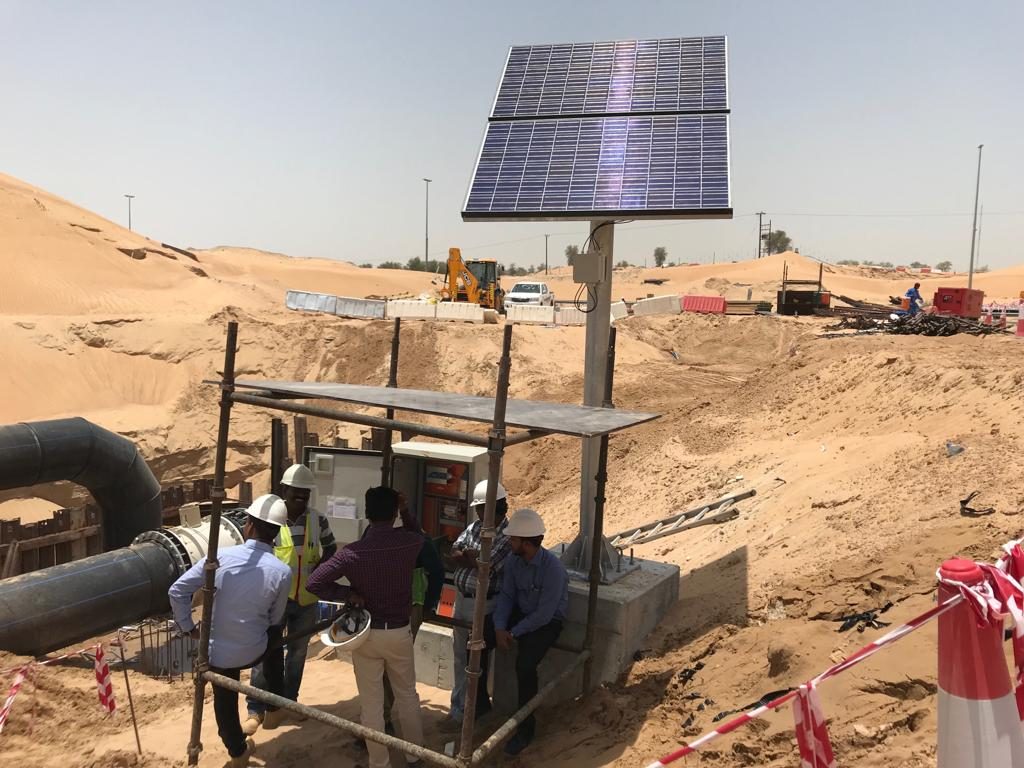 Utilities Providers in United Arab Emirates have a large potential of customers in the region. Various field instrumentation are involved to cater the customer needs.  Abu Dhabi Water and Electricity Authority (ADWEA) has an efficient network of water pipelines for its consumers.  Based on demands such customers are into different categories.  Bulk Metering Units are utilized to monitor the consumption in one of such segments.
Descon Automation Control System LLC has been actively supporting utility providers with system building, testing and commissioning of Bulk Metering Units and integrating with Master Station as per particular project specifications.
Bulk Metering Unit was integrated at Descon Automation Control System LLC's assembly facilities in Dubai.  This unit has been commissioned successfully and put into operation.
This unit consists of:
Glass Reinforced Plastic (GRP) Kiosk to accommodate equipment electronics,
Flow Meters, Pressure Transmitters and Process Display (ADWEA approved makes)
24V DC Power Supply Systems and DC UPS
Solar Photo Voltaic Panels and poles
AGM Gel Batteries